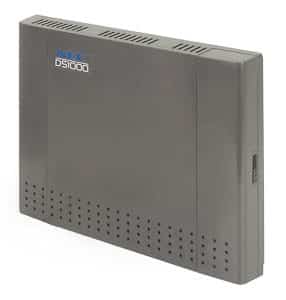 NEC business telephone systems are built to last, typically from 12 to 15 years. It is not uncommon to have an NEC telephone system even 20 years or more. If you bought an NEC DS1000 or NEC DS2000 telephone system in the 90's or even the 80's there is a good chance it's still running well and supporting your business today.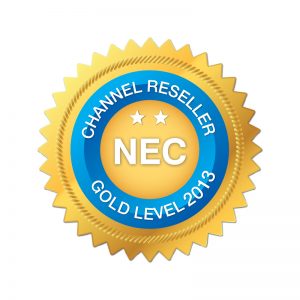 Teleco supports all older NEC telephone systems including the entire line of NEC DS telephone systems. This includes the NEC DS1000 and NEC DS2000 We can provide service support, add-ons, moves, and maintenance service contracts. We provide emergency service and carry all parts in stock for immediate repairs.
Teleco can also upgrade your older NEC to the latest line of NEC telephone system. An upgrade can give you all the latest features and keep you running smoothly for the next 12 to 15 years.
Teleco supports all NEC voice mail systems including the legacy NEC DS IntraMail.
All New System Architecture Built for the 21st Century
NEC's legendary reliability and quality standards are evident in the innovative DS1000/2000 32-bit architecture. This new concept features Digital Signal Processor (DSP) technology, on-board flash memory and field software upgrade ability that means you can grow the system as you grow your business – while keeping your initial installation investment in common equipment intact.
The compact DS1000 starts with 3 lines, 8 stations and 4 analog ports. It expands to 6 lines, 16 stations and 8 analog ports just by plugging in a single expansion board. The basic DS2000 system is available with 4 slots and 48 ports. It is easily expandable to 8 slots and 104 ports by upgrading to a 104-port cabinet.
All this new technology does not come at the expense of easy installation! Easily wall-mountable cabinets and simplified one-pair wiring mean your initial installation and future add-ons can be quick and economical.
Small system owners will appreciate the convenience of built-in features such as Caller ID to identify incoming callers even before the call is answered. Caller ID logging lets you keep a record of incoming calls, Make Call makes it easy to call them back and Caller ID Check lets you check the calling number of a call answered by another telephone even while that call is in progress. The DS1000 includes built-in interfaces for industry standard telephones which can include cordless instruments as well as Caller ID phones. Plus the DS1000 has a built-in interface for a door answer box.
Larger firms have many workgroup features from which to choose, such as Call Coverage on any phone, Extension Hunting, Group Call Pickup and Multi-party Conference. Caller ID Groups lets different departments keep a record of calls in a Caller ID Log reserved for that department. As the demands on the phone system increase, DS1000/2000 is right there with advanced features like full IntraMail Voice Mail Integration (highlighted by flexible "Soft" keys, Conversation Record and Answering Machine Emulation.)
Integrated VoiceMail Helps Increase Productivity and Savings
The DS family of products offers an integrated voice mail system called Intramail in two different models: a 4 port/4 hour system; or an 8 port/8 hour system. Both systems can have up to 160 mailboxes and offer Interactive "Soft" Keys on display telephones.
Intramail has features such as Automated Attendant, which helps incoming calls get answered and routed quickly and efficiently, and Fax Detection, which maximizes use of your telephone lines. Conversation Record lets you record a conversation when you can't take notes fast enough. Answering Machine Emulation lets you screen calls to filter out unimportant calls before you answer. Directory Dialing lets incoming callers dial you by name, and Remote Message Notification can let you know of a voice message left after hours.
The DS2000 with T1 capability lets you take advantage of the cost savings often available when using a T1 digital transmission connection from your serving telephone company. It can also give you the flexibility of Direct Inward Dialing (DID) or E&M Tie Line signaling.
The DS family has the added time-saving convenience of PC programming. This feature can save time and money because you can perform system programming remotely through an external modem. The systems continue to have phone programming so Moves, Adds and Changes can be handled quickly.
Please call Teleco at 855-5-Teleco for more information or email us at info@www.telecophones.com.