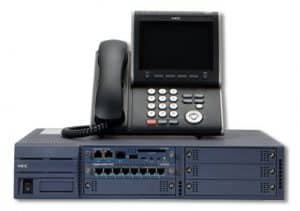 NEC SV8100 Telephone System
NEC business telephone systems are built to last, typically from 12 to 15 years. It is not uncommon to have a NEC SV8100 telephone system last even 20 years or more. If you bought a NEC SV8100 telephone system, there is a good chance it's still running well and supporting your business today.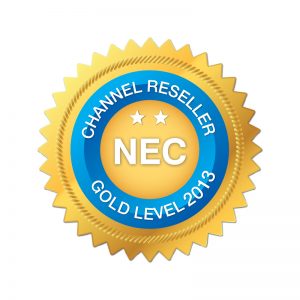 Teleco fully supports all NEC business telephone systems. This includes the NEC DSX, NEC SL1100, NEC IPK II, NEC IPK, NEC Aspire, and NEC DS1000/2000. We can provide service support, add-ons, moves, repairs, administration, upgrades and maintenance service contracts. We provide emergency service and carry all NEC phone system parts in stock for immediate repairs.
UNIVERGE SV8100
The UNIVERGE SV8100 is a unique IP communication solution for any small and/or medium sized business today—whether you have 5, 25 or up to 500 employees…just getting started or already long established…have a single office, a home office or multiple locations. Its expandability means it can work at any level, from a technically superior phone system, to a truly state of the art unified communications platform. The SV8100 unifies your communications, providing your employees with a solution that lets them handle all their business communications on the device of their choice: their laptop, mobile phone, office phone or home phone—using wired, wireless or broadband connections.