Flexibility, advanced applications and investment protection plus SIP trunking certifications
NEC SL1100 | Business Phone System
The NEC SL1100 is the perfect telephone system for businesses that need between 4 and 60 phones and Teleco is the perfect company to provide and install it for your business. Teleco has been in business since 1978. Don't buy from some internet company across the country that will just ship you boxes. Buy from a local business that has been helping companies across New York and New Jersey for over 36 years. You can count on Teleco when you need on site service and support. We're local just like you!
Phone System Flexibility
A VoIP-enabled infrastructure enables your employees to communicate from any location. Employees can move their phone to any extension, whether it's in your main office or a remote/home office, and simply login to access their entire feature set and messages. Softphones on their laptops can also provide them with the same functionality through Virtual Private Network (VPN) connectivity.
Investment Protection
A key benefit of VoIP is a single converged architecture. It supports both voice and data and eliminates the need to maintain two infrastructures. With VoIP, you can be assured that your infrastructure will support emerging devices and applications for years to come.
Advanced Features That Help you Be More Productive Everyday
Optional Voice Mail to Email Integration
Conversation Recording
Built In Customizable Music / Message on Hold
Easy to Use
SIP Trunking
Expands up to 72 Telephones
Door Phones (up to 6)
User Administration Application
T1 / PRI Compatible
Tenant Service
Call Forwarding
Automatic Call Distribution (ACD) (coming soon)
Handsfree Intercom
Direct Station Select Keys (DSS)
Polycom Compatible
Mix Digital and IP Phones
State of the Art Handsets with Time Saving Features Help You Work Smarter and Faster
12 and 24 Button Models
20 Personal Speed Dials and 1000 Company Speed Dials
Dual Colored LEDs
Customizable Feature Keys
Full Duplex Speakerphones
8 Selectable Ring Tones
Adjustable Tilt Stand
8 Party Conference Calling
Backlit Keypad & Soft Keys
Built In Wall Mount
Built In Headset Port
Caller ID Call History
Built In Mute and DND Keys
60 Button Receptionist Console

Without VoIP, advanced unified communication applications would not be possible. These advanced applications can help you to increase efficiency, productivity and collaboration. It also enables you to tailor communications to an individual's role to meet their specific needs.
SIP Trunks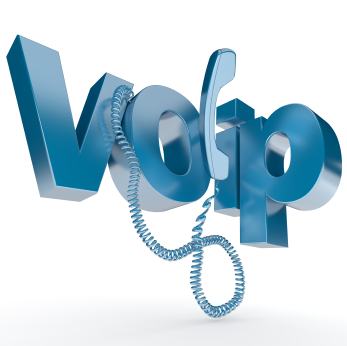 SIP trunking has been shown to dramatically reduce monthly recurring operating costs over traditional digital telephony services. NEC's SL1100 communications systems are SIP-certified with a variety of service and technology providers. Call Teleco today to see what SIP providers are best for your business.
Automatic Call Distribution
Call Center Functionality makes the SL1100 one of the most sophisticated small business telephone systems made. You can add large business, call center features without the large business price. ACD lets caller queue up for sales or service and you answer calls in the order that they were received.
Increases Your Productivity from Day 1
Sophisticated Solution, Simple to Use
Superior Home/Remote Office Functionality
Future-Proof Your Business
Improve Customer Service
Stay Connected Anywhere On-Site with Advanced DECT and Wireless IP Solutions
Easy to Use Free System Administration Application
Built-In Conference Bridge
Call Center Functionality
Never Miss a Call In the Office or Out
Mobile Extension: Be in when you're out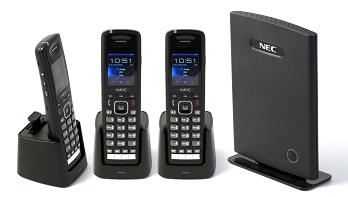 With Mobile Extension, you can take your office number with you when you're on the road. It provides you with access to system features such as caller ID, call transfer and voicemail and it really is like being in the office, whether you're traveling or sitting in traffic or just sitting in Starbucks.
Get more out of your team
Company specialists can now be empowered to maintain high service standards when out of the office, helping you make the most of the most valuable members of your staff. Mobile Extension is also a great home office alternative to an IP phone for traveling staff members.
Never miss a sales call
Salespeople can use Mobile Extension to ensure that even when they're on the road, they never miss a call which could lead to a new business opportunity.
Wireless DECT and IP Telephones: Maintain service levels when away from your desk
With DECT handsets for wireless voice communications, you can keep in-touch with customers and colleagues from any in-building location. Don't be tied to your desk anymore.
Intuitive applications to increase efficiency and productivity
What is SL Desktop Suite?
NEC's SL Desktop Suite delivers to you an integrated unified communications (UC) solution that enhances your organization's productivity and collaboration. This productivity-boosting solution offers you key functions that deliver excellent business benefits.
Mange Communications from Your Desktop PC
For Microsoft® Office Outlook® users, it easily integrates with your Outlook contacts, providing click-to-dial functionality within emails for further time-saving benefits.
Support for Remote and Mobile Workers
The SL Desktop Suite's Softphone is a portable telephony application, offering you system phone functionality from your laptop, from wherever you are; ideal for remote and mobile workers. With the Softphone, your workers will have the communications tools they need to work efficiently and productively, whether they're in the office or on the road.
This versatile IP phone delivers high quality voice via a USB-connected headset/handset. It provides the full functionality and features of a regular desktop phone. Designed to meet the needs of any employee, it can be used as a primary desktop telephone, a supplemental desktop telephone or a remote/telecommuting device.
Part No.
Description
Model
1100005
SL1100 Quick-Start Kit with 12-Button Telephones. Consists of: (1) 1100010 SL1100 KSU (0x8x4), (1) 1100022 4-Port CO Trunk Daughter Board, (1) 1100112 2-Port InMail CompactFlash, (6) 1100061 Digital 12-Button Telephone (Black), (1) 808920 Installation Cable, (1) 1100066 Designation Sheets for 12-Button Telephones
SL1100 Digital 12B Quick Start Kit
1100009
SL1100 Digital Quick-Start Kit with 24-Button Telephones. Consists of: (1) 1100010 SL1100 Main KSU (0 x 8 x 4), (1) 1100022 4-Port CO Trunk Daughter Board, (1) 1100112 2-Port InMail CompactFlash, (6) 1100063 Digital 24-Button Telephone (Black), (1) 808920 Installation Cable, (1) 1100067 Designation Sheets for 24-Button Telephones
SL1100 Digital 24B Quick Start Kit
1100017
12 Button Kit with VoIP Board
1100001
SL1100 Basic Digital System Kit (4 x 8 x 4). Consists of: (1) 1100010 SL1100 KSU (0x8x4), (1) 1100022 4-Port CO Trunk Daughter Board, (3) 1100061 Digital 12-Button Telephones (Black).SL1100 Basic Digital System Kit (4 x 8 x 4). Consists of: (1) 1100010 SL1100 KSU (0x8x4), (1) 1100022 4-Port CO Trunk Daughter Board, (3) 1100061 Digital 12-Button Telephones (Black).
SL1100 TDM BASIC KIT
1100013
SL1100 IP Quick-Start Kit with 24-Button Telephones. Consists of: (1) 1100010 SL1100 Main KSU (0 x 8 x 4), (1) 1100111 16-Channel VoIP Daughter Board (includes 4 SIP Trunk ports), (1) 1100112 2-Port InMail CompactFlash, (6) 1100161 IP 24-Button Telephone (Black), (1) 1100067 Designation Sheets for 24-Button Telephones
SL1100 IP Quick Start Kit
1100010
SL1100 Main KSU (0 x 8 x 4). Includes the following hardware components: CPU Board (CPU-B1), 8 Digital x 4 Analog Station Board (084M-B1), Voice Mail Daughter Board (PZ-VM21) (Voice mail function requires InMail CompactFlash), Memory Daughter Board (PZ-ME50), Power Supply & AC Cable (8.5-Ft), Analog station ring supply & MW lamp driver. Provides: Built-in 2-Channel Auto Attendant, (4) Mobile Extension ports, (16) Telephony resources (DTMF/DT/Busy/FSK CID), (128) Tone sender resources (System tones/DTMF), (32) Conference channel resources. Connectors: (4) 8-conductor jacks for trunk/station connections, 8-conductor jack for (2) General Purpose Relays, (3) Audio jacks for MOH/BGM/External Paging, (1) Ethernet jack, 2-pin connector for external battery backup. Power specification for UPS: 128VA (at 120VAC).
IP4NA-1228M-B KSU
1100011
SL1100 Expansion KSU (0 x 8 x 4). Includes the following hardware components: Expansion Card (EXIFE-C1), 8 Digital x 4 Analog Station Board (084M-B1), Power Supply & AC Cable, Analog station ringing supply & MW lamp driver, Cat 5 cable & ferrite core for connection to Main KSU. Provides (32) Telephony resources (DTMF/DT/Busy/FSK CID), Card/Daughter Board slots: (2) Slots for Station and PRI Cards, (1) Slot for CO Trunk Card (on the 084M-B1 Card), (1) Slot for expansion card. Connectors: (4) 8-conductor jacks for trunk/station connections, 8-conductor jack for (2) General Purpose Relays, (3) Audio jacks for MOH/BGM/External Paging, 2-pin connector for external battery backup. Power specification for UPS: 128VA (at 120VAC).
IP4NA-1228ME-B EXP
1100110
SL1100 Expansion Unit Interface Card. Provides interface to (1or 2) 1228ME-B Expansion KSU's. Equipped with connectors for Cat5 expansion cables. Installs in Main KSU.SL1100 Expansion Unit Interface Card. Provides interface to (1or 2) 1228ME-B Expansion KSU's. Equipped with connectors for Cat5 expansion cables. Installs in Main KSU.
IP4NA-EXIFB-C1
1100114
External Battery Box – without Batteries. Provides power during commercial A.C. power failure. (1) required for Main KSU and (1) for each Expansion KSU. Wall or floor mountable. One SL1100 KSU can be installed on top of the battery box. Specification for required batteries: (2) 12V 7.0 AH Lead Acid (151 x 65 x 97.5 mm / 2.7 kg). Recommended model: GS Yuasa NP7-12. Estimated backup time : Approximately (1) hour.
IP4WW-BATTERY BOX
808920
Installation Cable. 14Ft. Open Ended 25-pair with (6) 8-pin Plugs. Provides connection between KSU trunk/station ports & MDF.
1100111
16-Channel VoIP Daughter Board. Provides (16) VoIP channels. Includes (4) SIP Trunk Ports. Equipped with 8-conductor jack and ferrite core. Required for IP telephones & IP trunks. Can be expanded to (32) VoIP channels with the 16-Channel VoIP Resource License (1100082). Installs in dedicated slot on CPU-B1 board of main KSU.
IP4WW-VOIPDB-C1
1100112
InMail CompactFlash – Small. Provides: (2) voice mail ports and approximately (15) hours of storage. InMail provides automated attendant and voice mail functions. Expandable to a maximum of (16) InMail ports with optional 2-port licenses. Provides (84) Subscriber Mailboxes, (16) Routing Mailboxes, and (16) Group Mailboxes. Installs in the Voice Mail Daughter Board, which is part of the Main KSU. AMIS Networking is not available. Both InMail CompactFlash units also provide storage for VRS (Voice Response System) system messages (up to 100), which can be used as General Messages or a Preamble for the receptionist. Maximum duration per message is 2 minutes. Refer to technical documentation for details.
IP4WW-CFVMS-C1
1100113
InMail CompactFlash – Large. Provides: (4) voice mail ports and approximately (40) hours of storage. InMail provides automated attendant and voice mail functions. Expandable to a maximum of (16) InMail ports with optional 2-port licenses. Provides (84) Subscriber Mailboxes, (16) Routing Mailboxes, and (16) Group Mailboxes. Installs in the Voice Mail Daughter Board, which is part of the Main KSU. AMIS Networking is not available. Both InMail CompactFlash units also provide storage for VRS (Voice Response System) system messages (up to 100), which can be used as General Messages or a Preamble for the receptionist. Maximum duration per message is 2 minutes. Refer to technical documentation for details.
IP4WW-CFVML-C1
1100022
4-Port CO Trunk Daughter Board. Provides interface for (4) standard loop-start CO trunks. Includes power failure transfer circuit for one line. Equipped with (2) 8-conductor interface jacks: (1) for connection of (4) trunks and (1) for power failure connection for first trunk circuit. Can only be installed on 084M, 080E, or 008E Cards. Maximum (1) daughter board per 084M, 080E, & 008E card. Maximum of (3) can be added to each KSU (Main & Exp). Maximum (9) can be added per system.
IP4WW-4COIDB-B1
1100023
CO Expansion Mounting Card. Provides interface for a 4-Port CO Trunk Daughter Board. Only required for configurations with fewer station cards than CO Trunk Daughter Boards. Installs in expansion slots 1 or 2 in Main KSU or Expansion KSU.
IP-WWW-000E-B1
1100024
T1/PRI Interface Card. Provides interface for (1) T1/PRI circuit. Equipped with (1) 8-conductor RJ-45 interface jack. With R1.5, installs in expansion slot 1, 2, or 3 in Main KSU or Expansion KSU. With R1, installs in expansion slot 1 or 2. Maximum (1) per Main or Expansion KSU. Maximum (2) per system.
IP4NA-1PRIU-C1
1100020
8-Port Digital Station Card. Provides interface for (8) digital stations. Equipped with (2) 8-conductor interface jacks. Installs in expansion slot 1 or 2 in Main KSU or Expansion KSU. Allows addition of (1) 4Pt CO Trunk Daughter Board (4COIDB). Maximum (2) per Main KSU and (2) per Expansion KSU.
IP4WW-080E-B1
1100021
8-Port Analog Station Card. Provides interface for (8) analog stations. Equipped with (2) 8-conductor interface jacks. Installs in expansion slot 1 or 2 in Main KSU or Expansion KSU. Allows addition of (1) 4Pt CO Trunk Daughter Board (4COIDB). Maximum (2) per Main KSU and (2) per Expansion KSU.
IP4WW-008E-B1
110093
Additional 2-Port SIP Trunk License. Required for each SIP trunk after the first (4), which are included on the VOIP Daughter Board. Requires VOIP Daughter Board (1100111) and appropriate quantity of VoIP Channels for the system configuration. Maximum (32) SIP Trunks allowed per system. Replaces the 1100080 Additional 1-Port SIP Trunk License.
SL-IP-SIPTRK-2 LIC
1100089
1-Port 3rd-Party SIP Station License. Required for each 3rd-Party SIP telephone. Not required for SL1100 telephones or ML440 handsets. Requires VOIP Daughter Board (1100111) and appropriate quantity of VoIP Channels for the system configuration. Maximum (64) SIP Stations allowed per system.
SL-IP-SIPEXT-1 LIC
1100081
Encryption License. Provides encryption for all NEC multi-line IP Terminals. Compatible w/NEC SL1100 IP terminals only-not 3rd party SIP. One per system (system-wide license).Encryption License. Provides encryption for all NEC multi-line IP Terminals. Compatible w/NEC SL1100 IP terminals only-not 3rd party SIP. One per system (system-wide license).
SL-IP-ENCRYPTION LIC
1100082
Additional 16-Channel VoIP Resource License. Provides an additional (16) VoIP Channels. Note: VoIP Daughter Board is equipped with (16) channels. Maximum (32) channels per system.
SL-IP-CHANNEL-16 LIC
1100083
2-Port InMail License. Provides an additional 2 ports of InMail. System must be equipped with either version of InMail CompactFlash. 2-Port InMail License. Provides an additional 2 ports of InMail. System must be equipped with either version of InMail CompactFlash.
SL-VM-CHANNEL-2 LIC
1100084
Advanced InMail Feature License. Features: E-Mail Notification, Cascading message notification, Find-Me/Follow-Me, Password Option, Hotel/Motel (related to InMail features)
SL-VM-ADVANCE LIC
1100091
ACD License. Provides Automatic Call Distribution feature. Capcity per system: (2) ACD groups and (16) ACD agents. Supervisor function is not provided. Requires InMail CompactFlash (1100112 or 1100113) and InMail Advanced Feature License (1100084), for ACD delay announcements.
SL-SYS-ACD-LIC
1100092
SLNet License. Provides VoIP networking capability for up to (5) sites. Features include: Centralized Network Attendant, Centralized or local voice mail system, Intercom between all sites, Share trunks between all sites, BLF and Centralized Park Orbits across network. Maximum network ports is 168. Maximum network channels is 32. One SLNet License is required for each site in the network. Each system in the network must be equipped with VoIP Daughter Board (1100111). For (32) VoIP channels, the 16-Channel VoIP License (1100082) is also required.
Sl-SYS-SLNET-LIC
1100085
Additional 1-Port Mobile Extension License. Allows a predetermined external telephone (typically a cell phone) to link to the SL1100 and operate as an internal single-line telephone. This license is required for each Mobile Extension after the first (4), which are included on the CPU. Each Mobile Extension takes up an analog port in the system, although it does not require an analog station card.
SL-SYS-MOBILE-1 LIC
1100086
Hotel/Motel License. Provides Hotel/Motel features, such as: Wake Up Call, Single Digit Dialing Menu, Message Waiting, Room-to-Room Calling Restriction, Toll Restriction (When checked in), Room Status (set and monitor), Room Status Reports. If system is equipped with InMail, Advanced InMail Feature License (1100084) may also be required. Maximum (1) Hotel/Motel License per system.
SL-SYS-HOTEL LIC
1100087
1-Client Desktop Suite License. Provides one user with "Desktop" and "Softphone" features. Desktop allows user to: Control their telephone from their PC, Review/manage log of incoming/outgoing calls, Initiate calls from MS Outlook Contacts folder, View screen-pops. Softphone allows use of PC or laptop as a key telephone. Depending on setup functions, may utilize a system port.
SL-DT-DESKTOP SUITE-1 LIC
1101109
Communication Analyst 20-Station License. Provides call accounting features for 20 Stations.
SL-CA-20 STATION PKG-LIC
1101110
Communication Analyst Full System License. Provides call accounting features for all stations in a system.
SL-CA-UNLIMITED STATION PKG -LIC
1101111
Communication Analyst 20-Station to Full System Upgrade License. Upgrades an existing CA 20-Station License to CA Full System Station License.
SL-CA-UPGRADE-LIC
1101112
Communication Analyst 5-Client Network License. Provides concurrent user access for (5) additional PCs on the customer's LAN. Must be used in conjunction with the CA 20-Station License (1101109) or the CA Full System License (1101110).
SL-CA-NW-5CLIENT-LIC
1101117
Communication Analyst 5-Client Web Reporting License. Allows Internet browser access for (5) designated users. Must be used in conjunction with the CA 20-Station License (1101109) or the CA Full System License (1101110).
SL-CA-WEB REPORTING-LIC
1101113
Communication Analyst Remote Site License. Required for each site to be monitored. Must be used in conjunction with the CA 20-Station License (1101109) or the CA Full System License (1101110). This license is installed on the main site CPU.
SL-CA-ADD REMOTE SITE -LIC
1101114
Communication Analyst Remote Site Software. Optional software that is installed on a PC at a remote site. This PC will connect via the customer's network to the Communications Analyst server at the main location. The PC equipped with this software provides two functions: Buffers local SMDR data during network downtime and/or Connects to a telephone system that only provides a serial SMDR connection – instead of IP. Note: This software is not required unless either or both of the above functions are required.
SL-CA-REMOTE SITE SOFTWARE
1101115
Communication Analyst Traffic Analysis License. Enables understanding of trunk utilization. Must be used in conjunction with the CA 20-Station License (1101109) or the CA Full System License (1101110).
SL-CA-TRAFFIC ANALYSIS-LIC
1101116
Communication Analyst PMS Integration License. Provides interface to property management systems for guest billing services. Must be used in conjunction with the CA 20-Station License (1101109) or the CA Full System License (1101110).
SL-CA-PMS-INTEGRATION-LIC
1100061
Digital 12-Button Telephone (Black). Equipped with: (12) User Programmable Function Keys, Full-duplex Hands-free, Backlit 3-line/24-character display, Backlit Dialpad, User Programmable Function Keys with Red/Green LED's, (4) Soft Keys, (9) Fixed Feature Keys, Navigator Key, 2-Step Leg Angle Adjustment, Headset Jack, 9-Ft handset cord, 6-Ft line cord & wall-mounting hardware.
IP4WW-12TXH-B-TEL(BK)
1100060
Digital 12-Button Telephone (White). Equipped with: (12) User Programmable Function Keys, Full-duplex Hands-free, Backlit 3-line/24-character display, Backlit Dialpad, User Programmable Function Keys with Red/Green LED's, (4) Soft Keys, (9) Fixed Feature Keys, Navigator Key, 2-Step Leg Angle Adjustment, Headset Jack, 9-Ft handset cord, 6-Ft line cord & wall-mounting hardware.
IP4WW-12TXH-B-TEL(WH)
1100063
Digital 24-Button Telephone (Black). Equipped with: (24) User Programmable Function Keys, Full-duplex Hands-free, Backlit 3-line/24-character display, Backlit Dialpad, User Programmable Function Keys with Red/Green LED's, (4) Soft Keys, (9) Fixed Feature Keys, Navigator Key, 2-Step Leg Angle Adjustment, Headset Jack, 9-Ft handset cord, 6-Ft line cord & wall-mounting hardware.
IP4WW-24TXH-B-TEL(BK)
1100062
Digital 24-Button Telephone (White) Equipped with: (24) User Programmable Function Keys, Full-duplex Hands-free, Backlit 3-line/24-character display, Backlit Dialpad, User Programmable Function Keys with Red/Green LED's, (4) Soft Keys, (9) Fixed Feature Keys, Navigator Key, 2-Step Leg Angle Adjustment, Headset Jack, 9-Ft handset cord, 6-Ft line cord & wall-mounting hardware.
IP4WW-24TXH-B-TEL(WH)
1100161
IP 24-Button Telephone (Black). Equipped with: (24) User Programmable Function Keys, Full-duplex Hands-free, Backlit 3-line/24-character display, Backlit Dialpad, User Programmable Function Keys with Red/Green LED's, (4) Soft Keys, (9) Fixed Feature Keys, Navigator Key, 2-Step Leg Angle Adjustment, Headset Jack, 9-Ft handset cord. Does NOT require a SIP Station License. Equipped with (2) RJ45 jacks for LAN and PC connections. Requires power by optional AC Adapter (690631) or PoE 802.3af. IP telephones are NOT equipped with a line cord – requires dealer-provided Cat5 cord. Wall-mounting requires the optional kit (1100162).
IP4WW-24TIXH-B-TEL(BK)
1100160
IP 24-Button Telephone (White) Equipped with: (24) User Programmable Function Keys, Full-duplex Hands-free, Backlit 3-line/24-character display, Backlit Dialpad, User Programmable Function Keys with Red/Green LED's, (4) Soft Keys, (9) Fixed Feature Keys, Navigator Key, 2-Step Leg Angle Adjustment, Headset Jack, 9-Ft handset cord. Does NOT require a SIP Station License. Equipped with (2) RJ45 jacks for LAN and PC connections. Requires power by optional AC Adapter (690631) or PoE 802.3af. IP telephones are NOT equipped with a line cord – requires dealer-provided Cat5 cord. Wall-mounting requires the optional kit (1100162).
IP4WW-24TIXH-B-TEL (WH)
1100162
Wall-Mount Unit for 24-Button IP Telephones. Not required for digital telephones.
IP4WW-WALL MOUNT UNIT
690631
AC Adapter for 24-Button IP Telephone. Input: 50/60Hz 100-240V, Output: 27VDC 1.0A. Not required if IP telephone is connected to PoE Dataswitch.
AC-2R
1100065
60-Button DSS Console (Black). Provides one-button access to extensions, trunks, and system features. Equipped with 2-Step leg angle adjustment and wall-mounting hardware. Uses a digital station port. Maximum of (4) DSS Consoles per extension. Maximum of (10) DSS Consoles per system.
IP4WW-60D DSS-B CONSOLE (BK)
1100064
60-Button DSS Console (White). Provides one-button access to extensions, trunks, and system features. Equipped with 2-Step leg angle adjustment and wall-mounting hardware. Uses a digital station port. Maximum of (4) DSS Consoles per extension. Maximum of (10) DSS Consoles per system.
IP4WW-60D DSS-B CONSOLE (WH)
1100066
Designation Sheets for 12-Button Telephone (Pkg 25)
DESI IP4 12-B (PKG 25)
1100067
Designation Sheets for 24-Button Telephones (Pkg 25)
DESI IP4 24-B (PKG 25)
1100068
Designation Sheets for 60-Button DSS Console (Pkg 25)
DESI IP4 60D-B (PKG 25)
922450
Doorchime Box (Doorphone). Connects to the last two analog station ports on the 084M board of Main or Expansion KSU. Color: Dark Brown. Dimensions: 3 3/4″ W x 5″ H x 1″D. Maximum (2) per Main/Expansion KSU. Maximum (6) per system.
1091054
Wireless Headset Adapter (WHA). Provides seamless interface for Plantronics wireless Headsets that currently support the Plantronics HL10 Handset Lifter. When using a WHA, the HL10 Handset Lifter is not required! Compatible with all SL1100 telephones. Installs in adapter slot on the bottom of the SL1100 telephone.
WHA-A1
780275
NEC 1-Port Call Logging Unit. Provides ability to record, store and manage conversations of (1) SL1100 digital terminal. Equipped with (1) USB connector, (1) station input jack and (1) station output jack. Includes: 6ft. USB Cable, 4ft Terminal Line Cord, Software CD. Connects to PC via USB. Connects to digital terminal via station jack. Recorded file is saved to local PC and/or network server. Dimensions : 3 ¼" W x 2 ¾" D x 1" H
One required per digital terminal. Requires (1) Gigabit of storage for (35) hours at the highest quality level or (168) hours at the standard quality level.
NEC 1 Port Digital Call Logging Unit
1101102
SL1100 Handset Cord (12.5 Ft.) / Black (Pkg of 5)
1101103
SL1100 Handset Cord (12.5 Ft.) / White (Pkg of 5)
1101104
SL1100 Plastic Key Cover for 12-Button Tel (Pkg of 5)
1101105
SL1100 Plastic Key Cover for 24-Button Tel (Pkg of 5)
1101106
SL1100 Plastic Key Cover for 60-Button DSS (Pkg of 5)
1101107
SL1100 Handset Hanger / Black (Pkg of 10)
1101108
SL1100 Handset Hanger / White (Pkg of 10)
780020
DTR-1-1 (BK) Single Line Telephone / Black
DTR-1-1 (BK)
780021
DTR-1-1 (WH) Single Line Telephone / White
DTR-1-1 (WH)
780025
DTR-1HM-1 (BK) Enhanced Single Line Telephone / Black
DTR-1HM-1 (BK)
780026
DTR-1HM-1 (WH) Enhanced Single Line Telephone / White
DTR-1HM-1 (WH)
780402
DESI Labels – Metallic Silver (Pkg of 25). For DTR-1-1 Telephones (780020 / 780021)
780404
DESI Labels – Black (Pkg of 25). For DTR-1HM-1 telephones (780025 / 780026)
780406
DESI Labels – Metallic Silver (Pkg of 25), For DTR-1HM-1 telephones (780025 / 780026)
780525
Flying Directory Plastic Clip Kit (Pkg of 10), For mounting Flying Directory Card Kit (770626) to telephone. For DTR-1/DTR-1HM Tels (780020/780021/780025/780026)
770626
Flying Directory Card Kit (Pkg of 10), Consists of Directory Card and Plastic Cover. Used with Flying Directory Plastic Clip Kit (780525). For DTR-1/DTR-1HM Tels (780020/780021/780025/780026)
730095
Digital Cordless DECT Telephone (Model DTL-8R-1). Integrated to SL1100 system. 1.9GHz DECT 6.0 technology. Includes: Base Unit with AC Adapter (10VDC 500mA) and wall-mount plate/desk stand, Cordless Handset with Belt Clip, Charging Cradle with AC Adapter (9VDC 350mA) and wall-mount hardware, Nickel Metal Hydride battery (2.4VDC-910 mAh) – 16-Hr talk time 7-day standby, User guide. Charging cradle equipped with slot to charge spare battery. Handset contains: Display & Dialpad, (7) Fixed feature keys, (8) Programmable Function Keys, Speakerphone (hands-free) feature. Connects to digital station port.
DTL-8R-1
730098
New DECT Cordless.
DTZ-8R-1
730643
Cordless DECT Spare/Replacement Battery. Nickel Metal Hydride ( 2.4VDC / 910mAh)Cordless DECT Spare/Replacement Battery. Nickel Metal Hydride ( 2.4VDC / 910mAh)
BT-1009
730649
Cordless DECT Repeater. Extends the range of the 730095 Cordless DECT Tel. Supplied with AC Adapter. (5VDC/500mA) with 6Ft. cord. Repeater must be placed within range of the DECT base or another repeater. Max (6) repeaters per base unit, – (3) in opposite directions. Does not require Repeater Programming Kit. Replaces 730639 Cordless DECT Repeater.
DTL-RPT-2
730641
Cordless DECT Replacement Charger (Without AC Adapter)
EXP10000
730662
Cordless DECT Replacement AC Adapter for Base Unit. 10VDC 500mA
PS-0001
730644
Cordless DECT Replacement AC Adapter for Charger. 9VDC 350mA
PS-0005
730642
Cordless DECT Replacement Belt Clip.
UP680F
1100007
SL1100 / ML440 Starter Kit. Consists of: (1) 730651 AP20 Access Point, (3) 730650 ML440 Handsets, and (1) 1100111 SL1100 VoIP Daughter Board.
SL1100/ML440 Starter Kit
730653
SMB Wireless ML440 Package. Consists of (1) 730651 AP20 Access Point and (3) 730650 ML440 Handsets.
SMB WIRELESS PACKAGE
730651
AP20 IP DECT Access Point. Omni-directional 1.9GHz access point for ML440 DECT Handsets. Connects directly to LAN via a Level 2 PoE switch port. Includes desk/shelf base & wall-mounting hardware. Can be ceiling-mounted w/optional hardware (730658). Simultaneous conversations allowed per AP20: (10) if only (1) AP20 is installed or (8) per access point if multiple AP20's are installed. Maximum of (20) AP20 Access Points allowed per system. Maximum of (30) ML440 Handsets can be registered to an AP20. System must be equipped with VoIP Daughter Board.
AP20 ACCESS POINT
730650
ML440 IP DECT Handset. Consists of: ML440 Handset, CE-MB206-5C-02 Li-ion Battery Pack – 3.7V 1100mAh, Belt Clip, Charger Unit with slot to charge spare battery. Includes wall-mounting hardware, AC Adapter for Charger Unit, Designation strips for extension # & programmable keys. Features: Dialpad, Speakerphone, Illuminated Color LCD Display, Navigator Key, Volume & Mute keys, (4) Fixed feature keys, (3) Soft Keys, (4) Programmable Function Keys, Headset Jack (2.5mm). Requires AP20 IP DECT Access Point (730651). Does not require an SL1100 SIP Terminal License. System must be equipped with VoIP Daughter Board Maximum (64) ML440 handsets allowed per system, but usage is limited by available VoIP resources.
ML440 MULTILINE WIRELESS HANDSET
730658
Ceiling-Mount Bracket for AP20 Access Point
AP20 CEILING MOUNT
730657
Spare/Replacement Battery Pack (Lithium-ion 3.7V 1100mAh)
CE-MB206-5C-02
730659
Spare/Replacement Charger Unit for ML440 Handset. Includes slot to charge spare battery. Includes hardware for wall-mounting.
ML440 CHARGER UNIT
730660
Spare/Replacement AC Adapter for ML440 Charger. Switching power supply: Input: 100-240VAC 50/60Hz – 250mA, Output: 5.5V 600mA, 6-Ft cable with center positive plug.
ML440 AC ADAPTER
730661
Leather Case for ML440 Handset
ML440 LEATHER CASE
Phone System Flexibility

A VoIP-enabled infrastructure enables your employees to communicate from any location. Employees can move their phone to any extension, whether it's in your main office or a remote/home office, and simply login to access their entire feature set and messages. Softphones on their laptops can also provide them with the same functionality through Virtual Private Network (VPN) connectivity.

Investment Protection

A key benefit of VoIP is a single converged architecture. It supports both voice and data and eliminates the need to maintain two infrastructures. With VoIP, you can be assured that your infrastructure will support emerging devices and applications for years to come.

Advanced Features That Help you Be More Productive Everyday

Optional Voice Mail to Email Integration
Conversation Recording
Built In Customizable Music / Message on Hold
Easy to Use
SIP Trunking
Expands up to 72 Telephones
Door Phones (up to 6)
User Administration Application
T1 / PRI Compatible
Tenant Service
Call Forwarding
Automatic Call Distribution (ACD) (coming soon)
Handsfree Intercom
Direct Station Select Keys (DSS)
Polycom Compatible
Mix Digital and IP Phones

State of the Art Handsets with Time Saving Features Help You Work Smarter and Faster

12 and 24 Button Models
20 Personal Speed Dials and 1000 Company Speed Dials
Dual Colored LEDs
Customizable Feature Keys
Full Duplex Speakerphones
8 Selectable Ring Tones
Adjustable Tilt Stand
8 Party Conference Calling
Backlit Keypad & Soft Keys
Built In Wall Mount
Built In Headset Port
Caller ID Call History
Built In Mute and DND Keys
60 Button Receptionist Console

Without VoIP, advanced unified communication applications would not be possible. These advanced applications can help you to increase efficiency, productivity and collaboration. It also enables you to tailor communications to an individual's role to meet their specific needs.

SIP Trunks

SIP trunking has been shown to dramatically reduce monthly recurring operating costs over traditional digital telephony services. NEC's SL1100 communications systems are SIP-certified with a variety of service and technology providers. Call Teleco today to see what SIP providers are best for your business.

Automatic Call Distribution

Call Center Functionality makes the SL1100 one of the most sophisticated small business telephone systems made. You can add large business, call center features without the large business price. ACD lets caller queue up for sales or service and you answer calls in the order that they were received.

Increases Your Productivity from Day 1
Sophisticated Solution, Simple to Use
Superior Home/Remote Office Functionality
Future-Proof Your Business
Improve Customer Service
Stay Connected Anywhere On-Site with Advanced DECT and Wireless IP Solutions
Easy to Use Free System Administration Application
Built-In Conference Bridge
Call Center Functionality

Never Miss a Call In the Office or Out

Mobile Extension: Be in when you're out

With Mobile Extension, you can take your office number with you when you're on the road. It provides you with access to system features such as caller ID, call transfer and voicemail and it really is like being in the office, whether you're traveling or sitting in traffic or just sitting in Starbucks.

Get more out of your team

Company specialists can now be empowered to maintain high service standards when out of the office, helping you make the most of the most valuable members of your staff. Mobile Extension is also a great home office alternative to an IP phone for traveling staff members.

Never miss a sales call

Salespeople can use Mobile Extension to ensure that even when they're on the road, they never miss a call which could lead to a new business opportunity.

Wireless DECT and IP Telephones: Maintain service levels when away from your desk

With DECT handsets for wireless voice communications, you can keep in-touch with customers and colleagues from any in-building location. Don't be tied to your desk anymore.

Intuitive applications to increase efficiency and productivity

What is SL Desktop Suite?

NEC's SL Desktop Suite delivers to you an integrated unified communications (UC) solution that enhances your organization's productivity and collaboration. This productivity-boosting solution offers you key functions that deliver excellent business benefits.

Mange Communications from Your Desktop PC

For Microsoft® Office Outlook® users, it easily integrates with your Outlook contacts, providing click-to-dial functionality within emails for further time-saving benefits.

Support for Remote and Mobile Workers

The SL Desktop Suite's Softphone is a portable telephony application, offering you system phone functionality from your laptop, from wherever you are; ideal for remote and mobile workers. With the Softphone, your workers will have the communications tools they need to work efficiently and productively, whether they're in the office or on the road.

This versatile IP phone delivers high quality voice via a USB-connected headset/handset. It provides the full functionality and features of a regular desktop phone. Designed to meet the needs of any employee, it can be used as a primary desktop telephone, a supplemental desktop telephone or a remote/telecommuting device.

Part No.
Description
Model
1100005
SL1100 Quick-Start Kit with 12-Button Telephones. Consists of: (1) 1100010 SL1100 KSU (0x8x4), (1) 1100022 4-Port CO Trunk Daughter Board, (1) 1100112 2-Port InMail CompactFlash, (6) 1100061 Digital 12-Button Telephone (Black), (1) 808920 Installation Cable, (1) 1100066 Designation Sheets for 12-Button Telephones
SL1100 Digital 12B Quick Start Kit
1100009
SL1100 Digital Quick-Start Kit with 24-Button Telephones. Consists of: (1) 1100010 SL1100 Main KSU (0 x 8 x 4), (1) 1100022 4-Port CO Trunk Daughter Board, (1) 1100112 2-Port InMail CompactFlash, (6) 1100063 Digital 24-Button Telephone (Black), (1) 808920 Installation Cable, (1) 1100067 Designation Sheets for 24-Button Telephones
SL1100 Digital 24B Quick Start Kit
1100017
12 Button Kit with VoIP Board
1100001
SL1100 Basic Digital System Kit (4 x 8 x 4). Consists of: (1) 1100010 SL1100 KSU (0x8x4), (1) 1100022 4-Port CO Trunk Daughter Board, (3) 1100061 Digital 12-Button Telephones (Black).SL1100 Basic Digital System Kit (4 x 8 x 4). Consists of: (1) 1100010 SL1100 KSU (0x8x4), (1) 1100022 4-Port CO Trunk Daughter Board, (3) 1100061 Digital 12-Button Telephones (Black).
SL1100 TDM BASIC KIT
1100013
SL1100 IP Quick-Start Kit with 24-Button Telephones. Consists of: (1) 1100010 SL1100 Main KSU (0 x 8 x 4), (1) 1100111 16-Channel VoIP Daughter Board (includes 4 SIP Trunk ports), (1) 1100112 2-Port InMail CompactFlash, (6) 1100161 IP 24-Button Telephone (Black), (1) 1100067 Designation Sheets for 24-Button Telephones
SL1100 IP Quick Start Kit
1100010
SL1100 Main KSU (0 x 8 x 4). Includes the following hardware components: CPU Board (CPU-B1), 8 Digital x 4 Analog Station Board (084M-B1), Voice Mail Daughter Board (PZ-VM21) (Voice mail function requires InMail CompactFlash), Memory Daughter Board (PZ-ME50), Power Supply & AC Cable (8.5-Ft), Analog station ring supply & MW lamp driver. Provides: Built-in 2-Channel Auto Attendant, (4) Mobile Extension ports, (16) Telephony resources (DTMF/DT/Busy/FSK CID), (128) Tone sender resources (System tones/DTMF), (32) Conference channel resources. Connectors: (4) 8-conductor jacks for trunk/station connections, 8-conductor jack for (2) General Purpose Relays, (3) Audio jacks for MOH/BGM/External Paging, (1) Ethernet jack, 2-pin connector for external battery backup. Power specification for UPS: 128VA (at 120VAC).
IP4NA-1228M-B KSU
1100011
SL1100 Expansion KSU (0 x 8 x 4). Includes the following hardware components: Expansion Card (EXIFE-C1), 8 Digital x 4 Analog Station Board (084M-B1), Power Supply & AC Cable, Analog station ringing supply & MW lamp driver, Cat 5 cable & ferrite core for connection to Main KSU. Provides (32) Telephony resources (DTMF/DT/Busy/FSK CID), Card/Daughter Board slots: (2) Slots for Station and PRI Cards, (1) Slot for CO Trunk Card (on the 084M-B1 Card), (1) Slot for expansion card. Connectors: (4) 8-conductor jacks for trunk/station connections, 8-conductor jack for (2) General Purpose Relays, (3) Audio jacks for MOH/BGM/External Paging, 2-pin connector for external battery backup. Power specification for UPS: 128VA (at 120VAC).
IP4NA-1228ME-B EXP
1100110
SL1100 Expansion Unit Interface Card. Provides interface to (1or 2) 1228ME-B Expansion KSU's. Equipped with connectors for Cat5 expansion cables. Installs in Main KSU.SL1100 Expansion Unit Interface Card. Provides interface to (1or 2) 1228ME-B Expansion KSU's. Equipped with connectors for Cat5 expansion cables. Installs in Main KSU.
IP4NA-EXIFB-C1
1100114
External Battery Box – without Batteries. Provides power during commercial A.C. power failure. (1) required for Main KSU and (1) for each Expansion KSU. Wall or floor mountable. One SL1100 KSU can be installed on top of the battery box. Specification for required batteries: (2) 12V 7.0 AH Lead Acid (151 x 65 x 97.5 mm / 2.7 kg). Recommended model: GS Yuasa NP7-12. Estimated backup time : Approximately (1) hour.
IP4WW-BATTERY BOX
808920
Installation Cable. 14Ft. Open Ended 25-pair with (6) 8-pin Plugs. Provides connection between KSU trunk/station ports & MDF.
1100111
16-Channel VoIP Daughter Board. Provides (16) VoIP channels. Includes (4) SIP Trunk Ports. Equipped with 8-conductor jack and ferrite core. Required for IP telephones & IP trunks. Can be expanded to (32) VoIP channels with the 16-Channel VoIP Resource License (1100082). Installs in dedicated slot on CPU-B1 board of main KSU.
IP4WW-VOIPDB-C1
1100112
InMail CompactFlash – Small. Provides: (2) voice mail ports and approximately (15) hours of storage. InMail provides automated attendant and voice mail functions. Expandable to a maximum of (16) InMail ports with optional 2-port licenses. Provides (84) Subscriber Mailboxes, (16) Routing Mailboxes, and (16) Group Mailboxes. Installs in the Voice Mail Daughter Board, which is part of the Main KSU. AMIS Networking is not available. Both InMail CompactFlash units also provide storage for VRS (Voice Response System) system messages (up to 100), which can be used as General Messages or a Preamble for the receptionist. Maximum duration per message is 2 minutes. Refer to technical documentation for details.
IP4WW-CFVMS-C1
1100113
InMail CompactFlash – Large. Provides: (4) voice mail ports and approximately (40) hours of storage. InMail provides automated attendant and voice mail functions. Expandable to a maximum of (16) InMail ports with optional 2-port licenses. Provides (84) Subscriber Mailboxes, (16) Routing Mailboxes, and (16) Group Mailboxes. Installs in the Voice Mail Daughter Board, which is part of the Main KSU. AMIS Networking is not available. Both InMail CompactFlash units also provide storage for VRS (Voice Response System) system messages (up to 100), which can be used as General Messages or a Preamble for the receptionist. Maximum duration per message is 2 minutes. Refer to technical documentation for details.
IP4WW-CFVML-C1
1100022
4-Port CO Trunk Daughter Board. Provides interface for (4) standard loop-start CO trunks. Includes power failure transfer circuit for one line. Equipped with (2) 8-conductor interface jacks: (1) for connection of (4) trunks and (1) for power failure connection for first trunk circuit. Can only be installed on 084M, 080E, or 008E Cards. Maximum (1) daughter board per 084M, 080E, & 008E card. Maximum of (3) can be added to each KSU (Main & Exp). Maximum (9) can be added per system.
IP4WW-4COIDB-B1
1100023
CO Expansion Mounting Card. Provides interface for a 4-Port CO Trunk Daughter Board. Only required for configurations with fewer station cards than CO Trunk Daughter Boards. Installs in expansion slots 1 or 2 in Main KSU or Expansion KSU.
IP-WWW-000E-B1
1100024
T1/PRI Interface Card. Provides interface for (1) T1/PRI circuit. Equipped with (1) 8-conductor RJ-45 interface jack. With R1.5, installs in expansion slot 1, 2, or 3 in Main KSU or Expansion KSU. With R1, installs in expansion slot 1 or 2. Maximum (1) per Main or Expansion KSU. Maximum (2) per system.
IP4NA-1PRIU-C1
1100020
8-Port Digital Station Card. Provides interface for (8) digital stations. Equipped with (2) 8-conductor interface jacks. Installs in expansion slot 1 or 2 in Main KSU or Expansion KSU. Allows addition of (1) 4Pt CO Trunk Daughter Board (4COIDB). Maximum (2) per Main KSU and (2) per Expansion KSU.
IP4WW-080E-B1
1100021
8-Port Analog Station Card. Provides interface for (8) analog stations. Equipped with (2) 8-conductor interface jacks. Installs in expansion slot 1 or 2 in Main KSU or Expansion KSU. Allows addition of (1) 4Pt CO Trunk Daughter Board (4COIDB). Maximum (2) per Main KSU and (2) per Expansion KSU.
IP4WW-008E-B1
110093
Additional 2-Port SIP Trunk License. Required for each SIP trunk after the first (4), which are included on the VOIP Daughter Board. Requires VOIP Daughter Board (1100111) and appropriate quantity of VoIP Channels for the system configuration. Maximum (32) SIP Trunks allowed per system. Replaces the 1100080 Additional 1-Port SIP Trunk License.
SL-IP-SIPTRK-2 LIC
1100089
1-Port 3rd-Party SIP Station License. Required for each 3rd-Party SIP telephone. Not required for SL1100 telephones or ML440 handsets. Requires VOIP Daughter Board (1100111) and appropriate quantity of VoIP Channels for the system configuration. Maximum (64) SIP Stations allowed per system.
SL-IP-SIPEXT-1 LIC
1100081
Encryption License. Provides encryption for all NEC multi-line IP Terminals. Compatible w/NEC SL1100 IP terminals only-not 3rd party SIP. One per system (system-wide license).Encryption License. Provides encryption for all NEC multi-line IP Terminals. Compatible w/NEC SL1100 IP terminals only-not 3rd party SIP. One per system (system-wide license).
SL-IP-ENCRYPTION LIC
1100082
Additional 16-Channel VoIP Resource License. Provides an additional (16) VoIP Channels. Note: VoIP Daughter Board is equipped with (16) channels. Maximum (32) channels per system.
SL-IP-CHANNEL-16 LIC
1100083
2-Port InMail License. Provides an additional 2 ports of InMail. System must be equipped with either version of InMail CompactFlash. 2-Port InMail License. Provides an additional 2 ports of InMail. System must be equipped with either version of InMail CompactFlash.
SL-VM-CHANNEL-2 LIC
1100084
Advanced InMail Feature License. Features: E-Mail Notification, Cascading message notification, Find-Me/Follow-Me, Password Option, Hotel/Motel (related to InMail features)
SL-VM-ADVANCE LIC
1100091
ACD License. Provides Automatic Call Distribution feature. Capcity per system: (2) ACD groups and (16) ACD agents. Supervisor function is not provided. Requires InMail CompactFlash (1100112 or 1100113) and InMail Advanced Feature License (1100084), for ACD delay announcements.
SL-SYS-ACD-LIC
1100092
SLNet License. Provides VoIP networking capability for up to (5) sites. Features include: Centralized Network Attendant, Centralized or local voice mail system, Intercom between all sites, Share trunks between all sites, BLF and Centralized Park Orbits across network. Maximum network ports is 168. Maximum network channels is 32. One SLNet License is required for each site in the network. Each system in the network must be equipped with VoIP Daughter Board (1100111). For (32) VoIP channels, the 16-Channel VoIP License (1100082) is also required.
Sl-SYS-SLNET-LIC
1100085
Additional 1-Port Mobile Extension License. Allows a predetermined external telephone (typically a cell phone) to link to the SL1100 and operate as an internal single-line telephone. This license is required for each Mobile Extension after the first (4), which are included on the CPU. Each Mobile Extension takes up an analog port in the system, although it does not require an analog station card.
SL-SYS-MOBILE-1 LIC
1100086
Hotel/Motel License. Provides Hotel/Motel features, such as: Wake Up Call, Single Digit Dialing Menu, Message Waiting, Room-to-Room Calling Restriction, Toll Restriction (When checked in), Room Status (set and monitor), Room Status Reports. If system is equipped with InMail, Advanced InMail Feature License (1100084) may also be required. Maximum (1) Hotel/Motel License per system.
SL-SYS-HOTEL LIC
1100087
1-Client Desktop Suite License. Provides one user with "Desktop" and "Softphone" features. Desktop allows user to: Control their telephone from their PC, Review/manage log of incoming/outgoing calls, Initiate calls from MS Outlook Contacts folder, View screen-pops. Softphone allows use of PC or laptop as a key telephone. Depending on setup functions, may utilize a system port.
SL-DT-DESKTOP SUITE-1 LIC
1101109
Communication Analyst 20-Station License. Provides call accounting features for 20 Stations.
SL-CA-20 STATION PKG-LIC
1101110
Communication Analyst Full System License. Provides call accounting features for all stations in a system.
SL-CA-UNLIMITED STATION PKG -LIC
1101111
Communication Analyst 20-Station to Full System Upgrade License. Upgrades an existing CA 20-Station License to CA Full System Station License.
SL-CA-UPGRADE-LIC
1101112
Communication Analyst 5-Client Network License. Provides concurrent user access for (5) additional PCs on the customer's LAN. Must be used in conjunction with the CA 20-Station License (1101109) or the CA Full System License (1101110).
SL-CA-NW-5CLIENT-LIC
1101117
Communication Analyst 5-Client Web Reporting License. Allows Internet browser access for (5) designated users. Must be used in conjunction with the CA 20-Station License (1101109) or the CA Full System License (1101110).
SL-CA-WEB REPORTING-LIC
1101113
Communication Analyst Remote Site License. Required for each site to be monitored. Must be used in conjunction with the CA 20-Station License (1101109) or the CA Full System License (1101110). This license is installed on the main site CPU.
SL-CA-ADD REMOTE SITE -LIC
1101114
Communication Analyst Remote Site Software. Optional software that is installed on a PC at a remote site. This PC will connect via the customer's network to the Communications Analyst server at the main location. The PC equipped with this software provides two functions: Buffers local SMDR data during network downtime and/or Connects to a telephone system that only provides a serial SMDR connection – instead of IP. Note: This software is not required unless either or both of the above functions are required.
SL-CA-REMOTE SITE SOFTWARE
1101115
Communication Analyst Traffic Analysis License. Enables understanding of trunk utilization. Must be used in conjunction with the CA 20-Station License (1101109) or the CA Full System License (1101110).
SL-CA-TRAFFIC ANALYSIS-LIC
1101116
Communication Analyst PMS Integration License. Provides interface to property management systems for guest billing services. Must be used in conjunction with the CA 20-Station License (1101109) or the CA Full System License (1101110).
SL-CA-PMS-INTEGRATION-LIC
1100061
Digital 12-Button Telephone (Black). Equipped with: (12) User Programmable Function Keys, Full-duplex Hands-free, Backlit 3-line/24-character display, Backlit Dialpad, User Programmable Function Keys with Red/Green LED's, (4) Soft Keys, (9) Fixed Feature Keys, Navigator Key, 2-Step Leg Angle Adjustment, Headset Jack, 9-Ft handset cord, 6-Ft line cord & wall-mounting hardware.
IP4WW-12TXH-B-TEL(BK)
1100060
Digital 12-Button Telephone (White). Equipped with: (12) User Programmable Function Keys, Full-duplex Hands-free, Backlit 3-line/24-character display, Backlit Dialpad, User Programmable Function Keys with Red/Green LED's, (4) Soft Keys, (9) Fixed Feature Keys, Navigator Key, 2-Step Leg Angle Adjustment, Headset Jack, 9-Ft handset cord, 6-Ft line cord & wall-mounting hardware.
IP4WW-12TXH-B-TEL(WH)
1100063
Digital 24-Button Telephone (Black). Equipped with: (24) User Programmable Function Keys, Full-duplex Hands-free, Backlit 3-line/24-character display, Backlit Dialpad, User Programmable Function Keys with Red/Green LED's, (4) Soft Keys, (9) Fixed Feature Keys, Navigator Key, 2-Step Leg Angle Adjustment, Headset Jack, 9-Ft handset cord, 6-Ft line cord & wall-mounting hardware.
IP4WW-24TXH-B-TEL(BK)
1100062
Digital 24-Button Telephone (White) Equipped with: (24) User Programmable Function Keys, Full-duplex Hands-free, Backlit 3-line/24-character display, Backlit Dialpad, User Programmable Function Keys with Red/Green LED's, (4) Soft Keys, (9) Fixed Feature Keys, Navigator Key, 2-Step Leg Angle Adjustment, Headset Jack, 9-Ft handset cord, 6-Ft line cord & wall-mounting hardware.
IP4WW-24TXH-B-TEL(WH)
1100161
IP 24-Button Telephone (Black). Equipped with: (24) User Programmable Function Keys, Full-duplex Hands-free, Backlit 3-line/24-character display, Backlit Dialpad, User Programmable Function Keys with Red/Green LED's, (4) Soft Keys, (9) Fixed Feature Keys, Navigator Key, 2-Step Leg Angle Adjustment, Headset Jack, 9-Ft handset cord. Does NOT require a SIP Station License. Equipped with (2) RJ45 jacks for LAN and PC connections. Requires power by optional AC Adapter (690631) or PoE 802.3af. IP telephones are NOT equipped with a line cord – requires dealer-provided Cat5 cord. Wall-mounting requires the optional kit (1100162).
IP4WW-24TIXH-B-TEL(BK)
1100160
IP 24-Button Telephone (White) Equipped with: (24) User Programmable Function Keys, Full-duplex Hands-free, Backlit 3-line/24-character display, Backlit Dialpad, User Programmable Function Keys with Red/Green LED's, (4) Soft Keys, (9) Fixed Feature Keys, Navigator Key, 2-Step Leg Angle Adjustment, Headset Jack, 9-Ft handset cord. Does NOT require a SIP Station License. Equipped with (2) RJ45 jacks for LAN and PC connections. Requires power by optional AC Adapter (690631) or PoE 802.3af. IP telephones are NOT equipped with a line cord – requires dealer-provided Cat5 cord. Wall-mounting requires the optional kit (1100162).
IP4WW-24TIXH-B-TEL (WH)
1100162
Wall-Mount Unit for 24-Button IP Telephones. Not required for digital telephones.
IP4WW-WALL MOUNT UNIT
690631
AC Adapter for 24-Button IP Telephone. Input: 50/60Hz 100-240V, Output: 27VDC 1.0A. Not required if IP telephone is connected to PoE Dataswitch.
AC-2R
1100065
60-Button DSS Console (Black). Provides one-button access to extensions, trunks, and system features. Equipped with 2-Step leg angle adjustment and wall-mounting hardware. Uses a digital station port. Maximum of (4) DSS Consoles per extension. Maximum of (10) DSS Consoles per system.
IP4WW-60D DSS-B CONSOLE (BK)
1100064
60-Button DSS Console (White). Provides one-button access to extensions, trunks, and system features. Equipped with 2-Step leg angle adjustment and wall-mounting hardware. Uses a digital station port. Maximum of (4) DSS Consoles per extension. Maximum of (10) DSS Consoles per system.
IP4WW-60D DSS-B CONSOLE (WH)
1100066
Designation Sheets for 12-Button Telephone (Pkg 25)
DESI IP4 12-B (PKG 25)
1100067
Designation Sheets for 24-Button Telephones (Pkg 25)
DESI IP4 24-B (PKG 25)
1100068
Designation Sheets for 60-Button DSS Console (Pkg 25)
DESI IP4 60D-B (PKG 25)
922450
Doorchime Box (Doorphone). Connects to the last two analog station ports on the 084M board of Main or Expansion KSU. Color: Dark Brown. Dimensions: 3 3/4″ W x 5″ H x 1″D. Maximum (2) per Main/Expansion KSU. Maximum (6) per system.
1091054
Wireless Headset Adapter (WHA). Provides seamless interface for Plantronics wireless Headsets that currently support the Plantronics HL10 Handset Lifter. When using a WHA, the HL10 Handset Lifter is not required! Compatible with all SL1100 telephones. Installs in adapter slot on the bottom of the SL1100 telephone.
WHA-A1
780275
NEC 1-Port Call Logging Unit. Provides ability to record, store and manage conversations of (1) SL1100 digital terminal. Equipped with (1) USB connector, (1) station input jack and (1) station output jack. Includes: 6ft. USB Cable, 4ft Terminal Line Cord, Software CD. Connects to PC via USB. Connects to digital terminal via station jack. Recorded file is saved to local PC and/or network server. Dimensions : 3 ¼" W x 2 ¾" D x 1" H
One required per digital terminal. Requires (1) Gigabit of storage for (35) hours at the highest quality level or (168) hours at the standard quality level.
NEC 1 Port Digital Call Logging Unit
1101102
SL1100 Handset Cord (12.5 Ft.) / Black (Pkg of 5)
1101103
SL1100 Handset Cord (12.5 Ft.) / White (Pkg of 5)
1101104
SL1100 Plastic Key Cover for 12-Button Tel (Pkg of 5)
1101105
SL1100 Plastic Key Cover for 24-Button Tel (Pkg of 5)
1101106
SL1100 Plastic Key Cover for 60-Button DSS (Pkg of 5)
1101107
SL1100 Handset Hanger / Black (Pkg of 10)
1101108
SL1100 Handset Hanger / White (Pkg of 10)
780020
DTR-1-1 (BK) Single Line Telephone / Black
DTR-1-1 (BK)
780021
DTR-1-1 (WH) Single Line Telephone / White
DTR-1-1 (WH)
780025
DTR-1HM-1 (BK) Enhanced Single Line Telephone / Black
DTR-1HM-1 (BK)
780026
DTR-1HM-1 (WH) Enhanced Single Line Telephone / White
DTR-1HM-1 (WH)
780402
DESI Labels – Metallic Silver (Pkg of 25). For DTR-1-1 Telephones (780020 / 780021)
780404
DESI Labels – Black (Pkg of 25). For DTR-1HM-1 telephones (780025 / 780026)
780406
DESI Labels – Metallic Silver (Pkg of 25), For DTR-1HM-1 telephones (780025 / 780026)
780525
Flying Directory Plastic Clip Kit (Pkg of 10), For mounting Flying Directory Card Kit (770626) to telephone. For DTR-1/DTR-1HM Tels (780020/780021/780025/780026)
770626
Flying Directory Card Kit (Pkg of 10), Consists of Directory Card and Plastic Cover. Used with Flying Directory Plastic Clip Kit (780525). For DTR-1/DTR-1HM Tels (780020/780021/780025/780026)
730095
Digital Cordless DECT Telephone (Model DTL-8R-1). Integrated to SL1100 system. 1.9GHz DECT 6.0 technology. Includes: Base Unit with AC Adapter (10VDC 500mA) and wall-mount plate/desk stand, Cordless Handset with Belt Clip, Charging Cradle with AC Adapter (9VDC 350mA) and wall-mount hardware, Nickel Metal Hydride battery (2.4VDC-910 mAh) – 16-Hr talk time 7-day standby, User guide. Charging cradle equipped with slot to charge spare battery. Handset contains: Display & Dialpad, (7) Fixed feature keys, (8) Programmable Function Keys, Speakerphone (hands-free) feature. Connects to digital station port.
DTL-8R-1
730098
New DECT Cordless.
DTZ-8R-1
730643
Cordless DECT Spare/Replacement Battery. Nickel Metal Hydride ( 2.4VDC / 910mAh)Cordless DECT Spare/Replacement Battery. Nickel Metal Hydride ( 2.4VDC / 910mAh)
BT-1009
730649
Cordless DECT Repeater. Extends the range of the 730095 Cordless DECT Tel. Supplied with AC Adapter. (5VDC/500mA) with 6Ft. cord. Repeater must be placed within range of the DECT base or another repeater. Max (6) repeaters per base unit, – (3) in opposite directions. Does not require Repeater Programming Kit. Replaces 730639 Cordless DECT Repeater.
DTL-RPT-2
730641
Cordless DECT Replacement Charger (Without AC Adapter)
EXP10000
730662
Cordless DECT Replacement AC Adapter for Base Unit. 10VDC 500mA
PS-0001
730644
Cordless DECT Replacement AC Adapter for Charger. 9VDC 350mA
PS-0005
730642
Cordless DECT Replacement Belt Clip.
UP680F
1100007
SL1100 / ML440 Starter Kit. Consists of: (1) 730651 AP20 Access Point, (3) 730650 ML440 Handsets, and (1) 1100111 SL1100 VoIP Daughter Board.
SL1100/ML440 Starter Kit
730653
SMB Wireless ML440 Package. Consists of (1) 730651 AP20 Access Point and (3) 730650 ML440 Handsets.
SMB WIRELESS PACKAGE
730651
AP20 IP DECT Access Point. Omni-directional 1.9GHz access point for ML440 DECT Handsets. Connects directly to LAN via a Level 2 PoE switch port. Includes desk/shelf base & wall-mounting hardware. Can be ceiling-mounted w/optional hardware (730658). Simultaneous conversations allowed per AP20: (10) if only (1) AP20 is installed or (8) per access point if multiple AP20's are installed. Maximum of (20) AP20 Access Points allowed per system. Maximum of (30) ML440 Handsets can be registered to an AP20. System must be equipped with VoIP Daughter Board.
AP20 ACCESS POINT
730650
ML440 IP DECT Handset. Consists of: ML440 Handset, CE-MB206-5C-02 Li-ion Battery Pack – 3.7V 1100mAh, Belt Clip, Charger Unit with slot to charge spare battery. Includes wall-mounting hardware, AC Adapter for Charger Unit, Designation strips for extension # & programmable keys. Features: Dialpad, Speakerphone, Illuminated Color LCD Display, Navigator Key, Volume & Mute keys, (4) Fixed feature keys, (3) Soft Keys, (4) Programmable Function Keys, Headset Jack (2.5mm). Requires AP20 IP DECT Access Point (730651). Does not require an SL1100 SIP Terminal License. System must be equipped with VoIP Daughter Board Maximum (64) ML440 handsets allowed per system, but usage is limited by available VoIP resources.
ML440 MULTILINE WIRELESS HANDSET
730658
Ceiling-Mount Bracket for AP20 Access Point
AP20 CEILING MOUNT
730657
Spare/Replacement Battery Pack (Lithium-ion 3.7V 1100mAh)
CE-MB206-5C-02
730659
Spare/Replacement Charger Unit for ML440 Handset. Includes slot to charge spare battery. Includes hardware for wall-mounting.
ML440 CHARGER UNIT
730660
Spare/Replacement AC Adapter for ML440 Charger. Switching power supply: Input: 100-240VAC 50/60Hz – 250mA, Output: 5.5V 600mA, 6-Ft cable with center positive plug.
ML440 AC ADAPTER
730661
Leather Case for ML440 Handset
ML440 LEATHER CASE